"Let rest in the great natural peace our exhausted mind continuously beaten by the unceasing waves of the infinite ocean of Samsara" Kalu RINPOCHE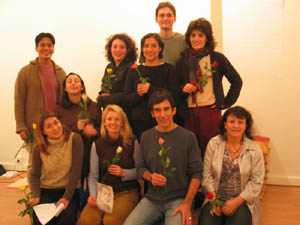 " Man is a bridge between the Earth and the Sky,
The basis is a mountain,
The energy flows upwards, the head to the Cosmos.
Like a fountain, the Energy inundates the sky.
Everything is One, above Duality,
The songs of the birds, talks of men,
Sounds and noises, the life of the air itself
The sun, sensations and emotions.
Within this Oneness, agitation and movement,
Life and death, everything is stillness and eternity.
A pigeon and his shadow are only manifestations,
The Energy envelops the earth and,
In this energy, the cosmos is enveloped."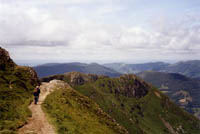 This is the vision that Samasathi enjoyed during a powerful awakening through a meditation on Christmas Eve, 2000, in a holy Hindu Temple near Jaipur, Rajasthan; see the photograph.
In our modern times when we have to daily confront the excesses and abuses of mass consuming societies, it has become vital to pause and reflect: a "Retreat" is literally "to come back to oneself", and we should obviously do it every single day, but (modern) life has too many demands.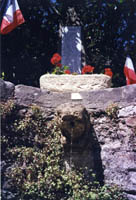 Samasathi invites you to join him in a guided Spiritual Retreat for a week-end, a week or even longer, in a selection of wonderful peaceful, natural locations, loaded with positive energy vibrations, in Australia (Byron Bay), in India (Dharamsala and the Dalai Lama; Madras and the Theosophical Society), in Japan (The cradles of Reiki in Tokyo and Kyoto), or in France.
Join the Samasathi School of Esoteric Disciplines, and take the decision to have spiritual control upon your life and to work on your karma.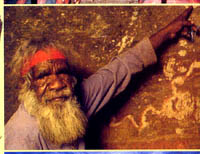 At SSED's retreats, Seekers of Truth receive according to their spiritual background and to their personal wishes an exposure to Reiki, Shiatsu, Vipassana Meditation, Sophrology, Channelling, Karmic Tarot, Art Therapy, Feng-Shui, and even, for those interested, Animal Welfare, Martial Arts and Horsemanship.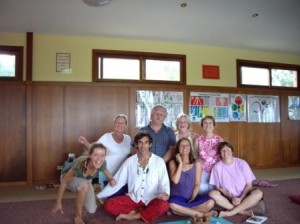 Beginners as Masters are welcome in these non-religious, non-intrusive Spiritual Retreats guided by Samasathi: like in the Sangha-Community in Buddhism, like at the Universities of Wisdom at the Theosophical Society, everyone can join provided that they come with a positive open mind and the altruist intention to advance towards Enlightenment, with love and Acceptance.