"Each degree or step of the Usui system is designed for deeper self-knowledge, deeper sense of responsibility, deeper wisdom and acknowledgement of self-empowerment." Phyllis Lei Furumoto
Alternative healing methods and conventional medicine are two totally different avenues. The following SSED Courses and Seminars are not medical trainings but promote holistic wellness and wellbeing.
REIKI COURSES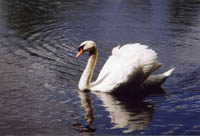 An ancestral science of the Universal Energy, Reiki enables you to discover the harmony of mind and body, which also contributes to awareness expansion. Once initiated, you will be a Reiki channel and healing energy will flow with ease through your hands, your eyes, your body: Reiki can truly be learned by any seeker of Truth, guided by the pure desire to receive and give unconditional love.
Dr Mikao USUI's Traditional System of Natural Healing is transmitted in three stages:
The initiation to the 1st Degree opens you to become a channel of the Universal Life Force:

Body-Light

The initiation to the 2nd Degree opens you to receive tools for mental healing (to deal with deep-ingrained emotional and mental issues) and for distant healing (to work beyond boundaries of time and space):

Mind-Light

The initiation to the 3rd Degree opens you to become a Reiki Master if you choose to devote your life to this spiritual art (to be Reiki, to live Reiki):

Spirit-Light
Rather than a hierarchy, these "degrees" or levels represent stages on the vibratory plane: Samasathi prefers to talk of an awakening of awareness in the physical body first, then of a purification on the emotional and mental planes, and finally of an elevation of the Conscience, adjusting to a new vibratory frequency of deep transformation.
Reiki works on many different levels and produces a deep cleansing effect on the mind, body, emotions, and spirit, whilst supporting the recipient's healing capacity.
Working on Energy is not a light exercise and participation is on purpose limited. Book early and feel free to directly ask questions to Samasathi after having filled in a Course Application
REIKI 1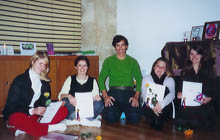 By opening the four higher chakras and related endocrine glands, the Initiation to Reiki through the 1st degree will begin the first stages of mind and body detoxification, a natural process of clearing, cleansing and harmonization.
During this two day seminar, suitable for anyone interested in connecting and opening up to Universal Life Energy on a practical way (addressing issues such as pain relief, stress, fatigue, depression, disease, disorders, suppressed emotions, fears) you will receive:
The essence of Reiki: The history (from Mikao Usui to Reiki Today), the effects, the benefits, previous case studies.
The methods for self treatment (corresponding hand positions)
An initiation to healing others (friends, pets, animals, food, and plants)
Four essential energy attunements (two per day)
Also called harmonisations or initiations, these four energy attunements will be individually given to each participant by Samasathi. Each attunement by itself is a very powerful force of inner cleansing, which will begin the process of change and lead to fortification and revitalization of your mind and body.
Providing that the recipient consolidates the Initiation over a period of three weeks with a daily self-treatment of 10 to 50 minutes, his/her four higher chakras will remain open for life.
Once you have opened up to become a Reiki Channel, energy and harmony will progressively and gently dissolve any energy blocks that you may hold within yourself. Blocks that present themselves as ongoing ailments, fears and pain that you have experienced over many years, that are deeply recorded in the cellular memory of your physical body.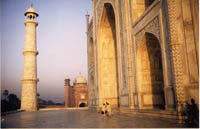 The Initiation to the 1st Degree as empowered by Samasathi will not only deeply cleanse physically and revitalize/energize your physical body, but it also help release emotions related to old and unresolved experiences (tears may flow, sighs or laughs of relief may occur). Above all your inner mind will benefit through increased intuition and openness from a sharper internal clarity and you may take decisions needed in order to transform your life for the better.
On completion of the course, you will receive a Reiki I Certificate of official recognition worldwide. A thorough Manual is supplied.
Although complete by itself Reiki 1 is the foundation and has to be thoroughly mastered before to proceed towards Reiki 2.
REIKI 2
The four higher chakras were opened through Reiki 1's four attunements: the Second Degree adjusts the Ethereic Body and, whilst aligning the seven chakras through the Bridge represented by the Heart Chakra, it stimulates the Third Eye – the Intuitive Centre – located in the 6th chakra, as well as the Trust Centre in the 5th chakra, so essential to deal with emotions!
During this two day seminar, only open to dedicated practitioners holding the 1st Degree Diploma and motivated to deepen their connection to Universal Life Energy on a practical way (addressing issues such as pain relief, stress, fatigue, depression, disease, disorders, suppressed emotions, fear), you will receive:
An update on Reiki 1 : self-treatment and healing loved ones
The means of healing any living being (humans, animals, plants,..)by addressing physical and emotional disharmonies (Inner child therapy).
The methods for mental healing and distant healing
The methods to clear objects (crystals, foods,..) and places (housing and offices, sites,..)
The methods to send energy back in time to address suppressed emotions for yourself and others as well as the Sword Cutting Technique and the Integration Technique
The Secret Symbols of Reiki as seen by Mikao Usui that confer a heavy responsibility to their holders
A very powerful Energy Attunement
Also called harmonisation or initiation, this Energy Attunement will be individually given to each participant by Samasathi. This is by itself a very powerful force of inner cleansing, which will strengthen the process of change initiated by Reiki 1 and speed up the fortification and revitalization of your mind and body.
The Initiation to the 2nd Degree as empowered by Samasathi is very powerful indeed: it implies commitment in the name of Love (for yourself and for others ), and will transform your life for the better. This Initiation will raise your levels of vital energy and intuition, bring more healing power, enhance calmness and spirituality, give clarity with life directions and provoke more life changes through awareness (eg. Food choices, habits …).
Being Reiki 2 is a two-jewelled dedication as a love-light-energy healer and as a pilgrim on the Spiritual Path of Oneness.
On completion of the course, you will receive a Reiki 2 Certificate of official recognition worldwide. A thorough Manual is supplied.
Remember, to complete a Reiki course is to begin a lifetime journey in self-responsibility.
 REIKI ADVANCED
This comprehensive very practical one-day Seminar truly is a must for all dedicated Reiki practitioners and searches, with at least Reiki 1st Degree qualifications; Reiki 2nd Degree and Masters are particularly welcome to attend.
Participants are carefully selected by Samasathi, so that the energy of the group contributes to your individual growth process.
As in Reiki 1 and Reiki 2, and as in all SSED Seminars and Courses, Vipassana Meditation will bathe the whole event, enabling a smooth and fluid circulation of the One Energy in the state of "let come – let go".
This advanced Seminar focuses upon:
Sharing personal experiences and case studies.
Opening your Third Eye Chakra and developing your intuition.
Working on Auras and the Ethereic Body.
The study of the physiological systems of the body (eg. Circulatory, muscular/skeletal, respiratory, reproductive, etc….) in close relation with the emotional causes and the physical/emotional effects (Inner Child Therapy).
A very powerful group energy attunement.
Clearly enough, this is an advanced training in the Art of Reiki as you will deepen your knowledge to heal yourself and others in full awareness of the Karmic Law of Cause and Effect.
REIKI MASTERSHIP
To qualify and take part to this very comprehensive one-week Course is above all a personal life commitment "to be Reiki, to live Reiki", and you are invited to read in detail on this site the Reiki chapter as well as the SSED Ethical Chart.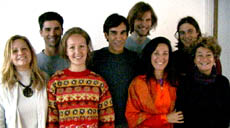 A thorough open and confidential interview with Samasathi is a prerequisite, as obviously Reiki 2 Diploma is. You will receive Reiki and also give Reiki to Samasathi, and this free consultation will focus upon your practice and training with Reiki, but also upon your spiritual background and life motivations.
Always conducted in a beautiful positive setting, a Retreat where the Energy freely vibrates (in France, in Australia, in India or in Japan, the Reiki Mastership guided by Samasathi truly is a fascinating unique spiritual experience which will forever change your life for the better and allow you to more towards your most positive karma.
The 5 to 7 days Reiki Mastership Course includes:
Advanced review of First Degree
Advanced review of Second Degree
Advanced knowledge and usage of the first 3 symbols
Free participation to one Reiki Advanced Seminar
Free participation to one Spiritual Retreat (accommodation and travel extra).
Teaching of the Master Symbol
Teaching of the 1st Degree Initiation
Teaching of the 2nd Degree Initiation
Advanced Vipassana Meditation and Reiki practice.
Master Initiation and Empowerment.
On completion of the Course, open to a maximum of 3 applicants, you will receive the Reiki Master Diploma of official recognition worldwide and a free membership in the Samasathi School of Esoteric Disciplines. A thorough Master Manual is supplied.
Note: Once fully-initiated a Reiki Master in the Usui Tradition, it is recommended that you wait for 5 years (all relative) before initiating your own Master. Obviously, Samasathi accompanies with on-going support his Reiki Masters past the 3rd Gate which is the Mastership.
 SPIRITUAL RETREATS
In our modern societies dominated by the race for material possessions, the neverending flow of afflictive emotions and mental constructions confuses us in a maze of fears where we loose contact with our true essence, our Inner Child.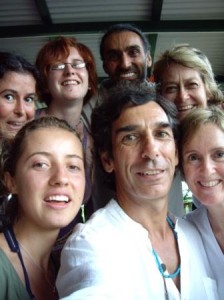 In "The Path of Great Perfection" Patrul Rinpoché writes: "To go for a Retreat is the foundation of all practice. Just by finding shelter, we sow in ourselves the seed of deliverance we push far away all negative actions that have been accumulated, we develop positive actions."
The one-week long Spiritual Retreats guided by Samasathi in supremely positive locations gathering "the beautiful, the good, the true", in France, in Australia, in India and in Japan, will allow you to manifest your Deep Self and be pervaded by the pacifying energies of wisdom and unconditional love.
Open to all true Seekers of Truth, these Spiritual Retreats are wonderful experiences where you share with a group of beautiful beings, in an open and intuitive way, Love, Peace, Serenity.
The Retreats are an invitation to connect again with your Inner Child, free your intuition and elevate your awareness. Healing and relaxation are backed by the practice of Vipassana Meditation under the personal guidance of Samasathi.
Whilst each time adapted to the spiritual background of the participants, the Spiritual Retreats focus upon:
The practice and exchange of alternative healing arts (Reiki, Shiatsu, Sophrology, Channelling, Art Therapy,….)
Guided Meditation using holistic sounds, mantras, visualisations or in silence
Tai Chi and Prana Yoga exercises
Esoteric discussions and sharing of philosophical views
For those interested: martial arts, horse riding, karmic tarot,…
This is truly a rebirth experience, as nourishing and joyful as healing and awakening.
Participation is limited; please book early .
 OTHER DISCIPLINES
Browse freely within our site! The Samasathi School of Esoteric Disciplines is proud of 11 disciplines and welcomes beginners as well as experienced practitioners desiring to further advance on the Path of Light.
Should you wish to follow a particular personal development or to organise a Seminar for a selected group of motivated students in your country of residence or at SSED Headquarters in Byron Bay (Australia) for example in the field of Martial Arts, Horsemanship, Art Therapy, Feng-Shui, Shiatsu or Karmic Tarot, please feel free to contact Samasathi directly by email.
LOVE, LIGHT, ENERGY
IN HEALTH, HEALING & HARMONY