"Use the mental as a mirror, do not take anything, do not reject anything. Receive all, keep nothing." Lao-Tseu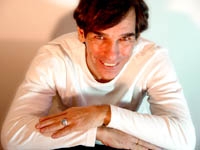 In the early times and up to Hawayo Takata, the Art of Reiki was taught orally, according to Japanese tradition.
Sensei, Guru, Master: Mikao Usui was a teacher and a guide. Hawayo Takata introduced Reiki to the Western world and was the first to actually offer the title of Master to very advanced students who had committed themselves "to be Reiki, to live Reiki".
At her death in 1980, there were 22 Reiki Masters, including her grand-daughter Phyllis Lei Furumoto who was then elected Grand Master of the Reiki Alliance (see "Reiki History").
Reiki is a holistic healing therapy and a spiritual path of self-realization: only those that master the art of healing and devote their life to the quest of Truth, both in the name of unconditional love and compassion, with utter integration of the "Five Spiritual Principles", rightly deserve the title of Master.
Mastership is nothing else but the third gate, after the initiation of the First and Second Degrees, to go through to advance with a spiritual vibration on the Path of Light.
Too many self-acclaimed Masters privilege the destination over the journey, as the latter truly is the Teacher.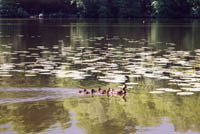 You may become a Reiki Master without wishing to teach; however an Initiating Master must have a long proven record of teaching, even if only to initiate to the First Degree. By all means, a minimum practice of 5 to 10 years is requested before initiating to Mastership; however, spirituality and healing are not quantitative, and remarkable individuals move out of the limits of time.
When looking for a Reiki Master to support your healing and your spiritual growth, check first of all his Lineage: your Master must relate in a direct line to Mikao Usui and therefore prove that he is teaching in the Tradition of Usui.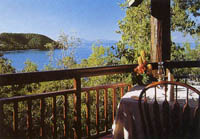 Contact him then, according to your own motivations and aspirations (physical healing, emotional peace, mental clarity, spiritual awakening). Remember: "When the student is ready, the Master appears". There are no coincidences in life.
Make sure that your Master be an experienced healer as well as a spiritual guide, and both with a proven track record.
Check above all the Master's personal commitment to the Five Spiritual Principles of Reiki (see the corresponding page on this website). Take the time to communicate with the Master and to experience his healing touch in a Reiki treatment.
The Buddha said to his disciples: "If you see me coming towards you, then cross the path to walk on the other side". The Theosophical Society offers: "There is no religion higher than Truth".
You have everything in you, you are the healer: your Master will be  your Guide and Mentor, but, as Phyllis Lei Furumoto declares: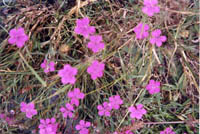 "In this treatment or course, you have just taken contact with your own essence. A Master, someone committed to service through Reiki has shared a gift with you. This gift is powerful and becomes what you want it to become. This is the gift of your being to yourself!"
Love, Light, Energy
Samasathi