"Impermanence is a principle of harmony. When we do not fight against it, we are in harmony with reality." Pema Chodron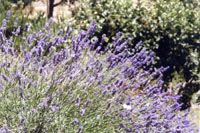 Father of Reiki, Mikao USUI was born on 15 August 1865 in the small village of Yago, in the South of Japan.  A teacher at a Christian University in Kyoto, the famous religious centre still boasting nowadays over 1,500 temples, Mikao Usui was a Buddhist Lay Monk following the Tendai Tradition.  He was already showing the virtues of love, tolerance and acceptation.
Questioned one day by his students upon the healing miracles performed by Jesus Christ, as they were asking him how he could talk of events that he had neither witnessed nor performed, Mikao Usui decided to go on the Quest of Truth which led him to study the healing miracles offered by the Buddha Shakyamuni.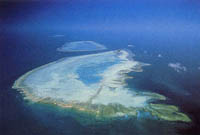 Throughout centuries, all over Mother Earth, great mystics and remarkable men and women, Christians, Soufis, Hindus, as well as many spiritual seekers, from mentors such as the Christ or the Buddha to unknown masters, but all guided by Unconditional Love, have been giving hands-on therapies to their brothers and sisters.  Truly, the results are not undecipherable "miracles" but the allpowerful action of the Cosmic Energy flowing through the "channel" of a human being.
Helped by his dedicated study of holy Buddhist texts in Sanskrit, Mikao Usui reached the discovery and understanding of powerful secret mantras and symbols.
Their experimentation (the Crown Chakra) happened after a traditional Buddhist retreat of 21 days on Mount Kurama (see "Historical Sites"), near Kyoto; on the last day, Mikao Usui reached Enlightenment when a shining white light hit his Third Eye, the Centre of Intuition;  he then received the knowledge not only of the value of the symbols but above all of their usage.
Walking down Mount Kurama, Mikao Usui cut his foot, and his hands immediately stopped the bleeding.  At the welcoming inn for the night, he healed from a severe toothache the owner's daughter, and, from this day, his life was devoted to service.
After a few weeks stay in the peaceful Buddhist Monastery nearby, Mikao Usui assisted the poor people of Kyoto during the symbolic wise period of 7 years.  He established a clinic in April 1921 in Tokyo and helped many when a fierce earthquake hit the Japanese capital in 1923.
However, Usui could see many of his "healed patients" returning to see him:  he understood that a physical and emotional wellbeing depended upon the spiritual opening, according to the Law of Karma.  This is how Mikao Usui came to the wording of the "Five Spiritual Principles".
From the opening in 1924 of a large clinic in Nakano, near Tokyo, till the demise of his physical envelope on 9 March 1926, Dr Usui lived and gave Reiki with humility, ethics and love.  Extremely respected he was buried in the Shoji Buddhist Temple (see "Historical Sites").
Before leaving this life, Mikao Usui initiated as  Reiki Grand Master Dr Chujiro Hayashi, a retired Naval Officer, who developed Reiki in a private clinic in Tokyo.
I have now to mention Hawayo Takata: at the time a resident in Hawaii, Mrs Takata was diagnosed by American doctors with incurable cancer.  In line with the Japanese tradition, she decided to return to her homeland to find again her cultural roots before to die, she heard of Reiki, met Dr Hayashi and was "miraculously" healed.
Initiated in 1938 in Hawaii as a Master, Hawayo Takata took in her hands the Light of Reiki at Hayashi's demise in 1941.
After the Second World War, Reiki crossed the Pacific Ocean and was duly recognised in America as the "miracle alternative therapy".
Hawayo Takata left this world on 11 December 1980 and her grand daughter Phyllis Lei Furumoto established with 16 other Masters the Reiki Alliance.  Five Masters decided to follow independent paths, as "there is no religion higher than Truth".
Reiki is now practised and taught all over Mother Earth, a "miracle" alternative healing therapy but equally a way of spiritual development.  Nowadays rediscovered in India, dear to my heart and soul, Reiki's ideals are very close to Buddhist ethical values.  The Shining Path of Reiki is compassion, unconditional love and spiritual wisdom.
Not surprisingly, in my own humble quest of Truth, I am guided by past or present remarkable beings who today carry the names in particular of His Holiness the Dalai Lama, Father Pierre Ceyrac and Sai Baba.
May the whole Reiki Community and obviously all Reiki Masters walk the walk and talk the talk:  BE REIKI, LIVE REIKI in utter awareness of Mikao Usui's Five Spiritual Principles!
Love, Light, Energy
SAMASATHI