"Ceux torturés par les canicules estivales se languissent pour le croissant de lune automnal, sans jamais être effrayés par l'idée que d'ici là cent jours de leurs vies auront disparu à jamais." Bouddha Shakyamuni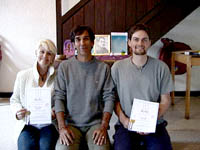 Quel est votre intérêt pour les Disciplines Esotériques? Avez-vous des expériences à partager avec Samasathi ?
Join the Samasathi School of Esoteric Disciplines Rejoignez l'Ecole Samasathi de Disciplines Esotériques (SSED) et abonnez vous à notre Lettre d'Information « Amour, Lumière, Energie ».
Samasathi est toujours heureux d' animer des Formations et des Séminaires dans toute discipline enseignée par la SSED de même que de guider des Retraites Spirituelles : n'hésitez pas à lui adresser directement un message !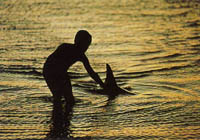 Désirez-vous devenir un Organisateur Certifié? Si vous partagez notre Vision (voir « SSED » ), n'hésitez pas à adresser votre candidature avec une lettre de motivation à Samasathi.
Nous fonctionnons avec un système de partage des revenus avec nos Organisateurs Locaux! Vous avez la pleine responsabilité de la promotion de la visite de Samasathi, de la réservation d'un lieu et de l'encaissement des paiements. Le SSED fournit du matériel promotionnel pour vous aider !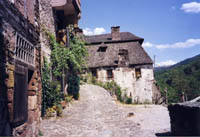 En raison des contraintes de voyages et de l'agenda chargé de Samasathi, un préavis de six mois est nécessaire : merci de signaler à temps votre intérêt.
Les Maîtres/Organisateurs Affiliés à la SSED qui sont cites ci-dessous
peuvent être directement approchés pour des séances individuelles ou pour des formations offertes dans leur région ou pays de résidence. Ils ont tous été personnellement guidés par Samasathi : n'hésitez pas à les contacter !
FRANCE
Robert Ahnu ARRINGTON Reiki
REVESPA
Villeparisis Reiki
Tel : (33) 1 64 67 87 02 – reiki@revespa.com
Isabelle VANDOME
6 Place du Marché Couvert, 41100 Vendome Reiki , Kinesiologie
Tel : (33) 6 86 08 54 71 – isabelle.vandome@wanadoo.fr
Mana ATANI Reiki
Paris
manaatani@gmail.com
AUSTRALIE
Carine APPO Reiki, Theta healing
6 Short Street, New Brighton NSW 2483
Tel: (61) 410 837 833 – dauchcarine@hotmail.com
• Leisha DU BOIS Reiki
Brisbane Qld 4000
Tel: (61) 0410 334 599 – sereneconnection@hotmail.com
NOUVELLE CALEDONIE
• Ludovic BRIO Reiki
Noumea
ludovic_brio@yahoo.co.uk