"Just remember you are a Buddha, a divine being of light" Samasathi or Right Rememberance: the last word of the Buddha Shakyamuni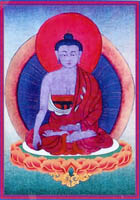 Born in France but also an Australian citizen, Samasathi has been walking the Path to Truth for many years, studying holistic healing methods and spirituality in the Asia Pacific where he lived and trained in countries such as Afghanistan, India, Korea, Japan, Australia and New Zealand.
Citizen of the World, as we in fact all are, Samasathi also lived in Africa (Morocco), in the Caribbeans (Guadeloupe, FWI), and in the South pacific (New Caledonia). This taste from a very early age for adventure and spiritual understanding induces many journeys of discovery to virtually all countries of Europe and Asia, but also to very powerful destinations such as Borneo, Mongolia, Amazonia, Wallis Island as well as all over Australia and India; Samasathi also walked the Path to Santiago de Compostella which he recommends to all of you who are Seekers of truth.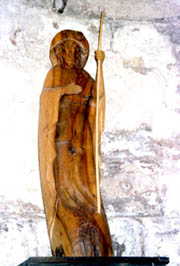 From the early years of childhood, Samasathi has always had a very strong connection with animals , who all return love to him, and with Mother Earth.
A keen horseman from his teens, Samasathi teaches dressage to the highest level (Grand prix), but above all horsemanship in utterly deep respect for the horse, with whom the rider has to become One.
His second passion is Martial Arts, also practiced since his teens and which he teaches, as a seasoned black belt in both Karate and Taekwon-Do, in a quest for energy expansion.
Privileged by Destiny to meet remarkable beings of light such as His Holiness Dalai Lama, Sai Baba and Father Ceyrac, Samasathi has experienced the immensely suave love of merging into Oneness, and this led him to a thorough life transformation and to the foundation of the Samasathi School of Esoteric Disciplines (SSED).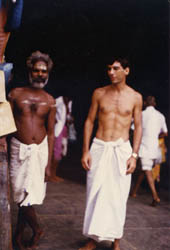 Following the energy lines that run on this planet, Samasathi was karmically brought to establish SSED in Byron Bay, the most Eastern point of Australia, where the rainforest meets the ocean, a magical spot at the foot of Mount Warning, sacred mountain for the Aborigines and so much loaded with divine energy.
An Academy but also an Association with international recognition, SSED teaches eleven disciplines, all with a holistic approach, and holds four spiritual retreats each year, in Australia, France, Japan and India, all under Samasathi's personal guidance.
A-religious ( "There is no religion higher than Truth" ), non-intrusive and non-sectarian ("No one owns Truth" ), SSEd's teaching is based on Ethics, making its own Goethe's maxime: " For what is beautiful, for what is good, for what is true, to live resolutely " .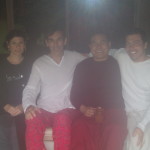 Samasathi's acclaimed music (see Samasthi CDs) is there to enhance with holistic sounds and vibrations his spiritual teaching, as offered by "Self Healing with Reiki in 14 Stages" ( 64 ms) and "Samasathi Sunrise" (80 ms).